With a rich history as New Zealand's oldest regional orchestra founded over sixty years ago, Orchestra Wellington's audience numbers have grown rapidly to become one of the most consistently well attended in the country. With progressive programmes, accessible pricing, and a focus on community outreach, Orchestra Wellington is now recognised as one of the most exciting and progressive orchestras in the world.
"This concert gave us one of the largest audiences Orchestra Wellington has ever achieved... polished and stylish"
Dominion Post
"A transcendental performance"
Radio New Zealand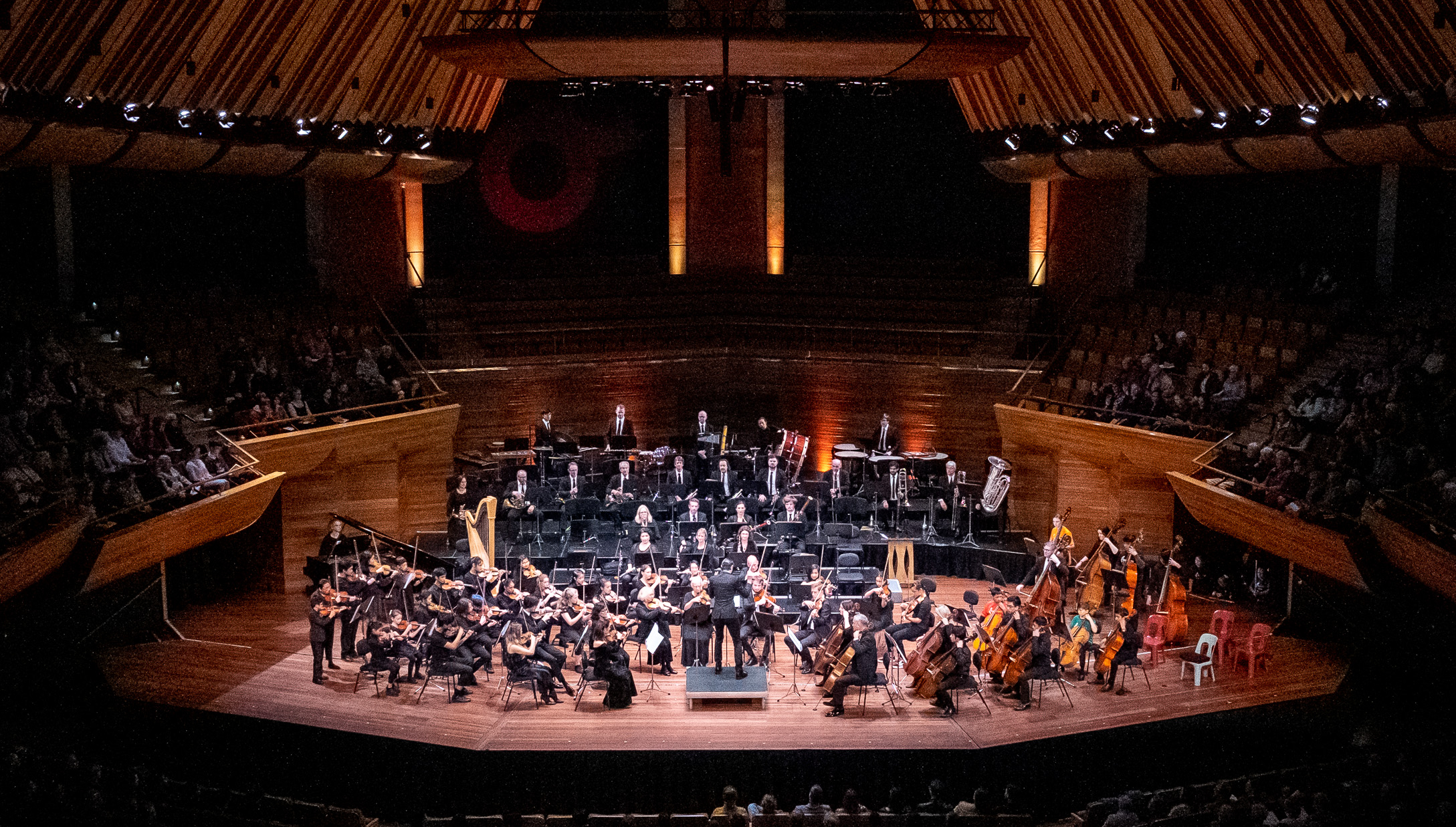 In addition to our 6 concert series which is performed at Wellington's premier venue, the Michael Fowler Centre, each year more than 60,000 people also hear Orchestra Wellington perform live at community, family and school concerts, as well as alongside New Zealand Opera and the Royal New Zealand Ballet. Our concerts feature internationally-acclaimed soloists, as well as the best artists New Zealand has to offer.
COMMUNITY ENGAGEMENT
Our goal is to be the most accessible orchestra in the country. We want people from all walks of life to experience the thrill of live orchestral music through a number of accessibility initiatives and an array of community outreach concerts. We don't restrict ourselves to the concert halls, taking our music to the streets and performing in iconic Wellington locations such as Cuba Street, Civic Square, the Botanical Gardens and Government House.
STRONG COMMITMENT TO FAMILIES AND YOUNG PEOPLE
Our fun and interactive family concerts have themes ranging from magic to science, circus, to mystery & mayhem! Through our schools programme 'Beat it Blast it!, we bring music to thousands of children from low decile areas. We also partner with Arohanui Strings to teach violin to kids who otherwise would never have access to music lessons. Every year we take great pride in welcoming them to perform alongside us, on the Michael Fowler Centre stage.
EXCITING AND PROGRESSIVE
Orchestra Wellington was a finalist in the 2016 Wellington Gold Business Awards, in recognition of our rapid growth, innovative marketing & strong identity. The city's mayor, business and community leaders are all proud supporters of our orchestra. As well as playing alongside our national opera and ballet companies, Orchestra Wellington is an integral part of many important civic occasions - celebrating New Year's Eve on the waterfront, the appointment of a new Governor-General, performing at Summer City, CubaDupa, the New Zealand Festival and many more occasions in our Cultural Capital.
Orchestra Wellington is more than just the music.
We are PLAYING FOR YOU.